You don't need to set up a test kitchen or rent a photography studio to get professional, mouth-watering food photos.
You can use stock photography to add drool-inducing images to your site that will entice your readers to come back for more. Eliminate the financial burden of renting studio space and focus on what matters most: the food! Get creative in the kitchen, curate your recipe list, include your top chef techniques, share your nutritional knowledge and foodie finds and leave the photo stress behind.
Stock photo libraries have endless food photo options, so you will be spoiled for choice. Also, don't underestimate Instagram! iPhone cameras produce high-quality images. With Instagram filters, it's easy to take artistic, professional looking photos yourself. Mixing stock photography with Instagram images allows you to generate a personal, dynamic and polished look on your blog.
When choosing photos for your blog, here are a few tips to keep in mind:
Dig a little deeper: When looking for stock images, scroll past the first and second pages of stock photo libraries to avoid the most popular photos that have been overused by other sites.
Steer clear of cliches: Stock images sometimes get a bad rap for looking generic and cliche, but that doesn't have to be the case. Choose stylized images that fit your brand and aesthetic. With the endless options available, you're sure to find images that suit your style.
Make it your own: Consider editing the stock photo by adding a filter. It's an easy way to add a personal touch.
Keep composition in mind: Whether you're using stock images or your trusty iPhone, consider using images with interesting and varied backgrounds and images that play with depth and focus.
Mix it up: Don't limit yourself to images of the final product. Include photos that showcase the full cooking process and take your readers on a journey. Consider including images of the raw ingredients and cooking tools and props, or images of someone mixing ingredients or plating a dish. You might even want to include images that serve as inspiration for a certain recipe or cuisine.
Check out the 10 most talented American food bloggers and Saveur's 2016 food blog award winners for stunning photo inspiration and guidance. Here's some great examples of food blogs to get you started:
We love the simple photography style of this post about salad, featuring half-cropped bowls.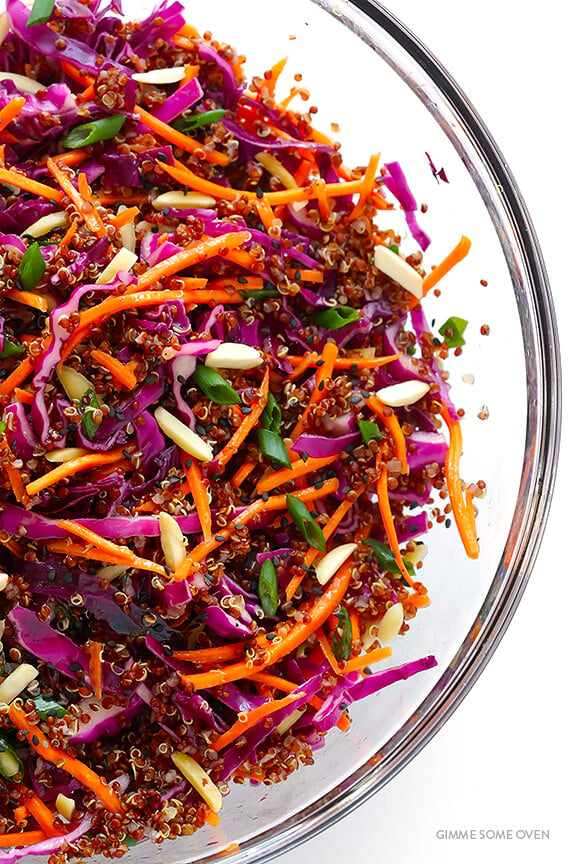 This one was Saveur's 2016 Best Blog Photography Winner: Editors' Choice. 
SK is a classic in the food blogging world – written from a 'tiny NYC kitchen', this WordPress-powered site has a dedicated following (and a few cookbooks!)
A reader's choice winner for Saveur's 2016 Best Blog Photography.
This blog is good, but the Instagram is even better – it won best food Instagram in 2016.
Saveur's 2016 Best Food Instagram: Finalist
 Authentic stock photography: food edition
If you're looking for stock photos of food, check out our collection on Envato Elements. Here's a few favorites to scroll through (are you hungry yet?)
---