Looking for a quick and easy way to upgrade your images? Photoshop actions are time saving tools that allow you to add stunning special effects to your text, photos and animations with just a couple of clicks! They are a saved series of steps that can be reapplied to files any time, allowing you to skip the mundane task of redoing each individual step every time you want to add an effect to your file – a shortcut designed to make life easier and create more space for the fun stuff.
Here's our list of over 50 of the best eye-catching Photoshop actions to add to your collection.
Top 10 Bestselling Photoshop Actions
Brush where you want to apply the effect, choose a direction, and click play to add texture to your photo with SandStorm. With 12 color variations and 5 directions to choose from, there are endless opportunities to take your photo to the next level.
Dispersion is an advanced effect that breaks apart pieces of your photo and scatters them into a direction of your choice.
Double Exposure action is an excellent tool for photographers and designers. It allows you to create a  double exposure effect in a few seconds and add a color tone, or gradient to your composition.
This action offers high definition design effects. Realistic Embroidery is perfect for mockups, graphics, logos, texts or badges.
Add elegant light effects to your photos with this easy to use action! Shimmer offers 10 color options and full layer control, so if there is a sparkle you don't want then simply hide the layer, or duplicate layers to add extra shine.
90 Premium Actions Set is a collection of professional photoshop actions for photographers and graphic designers. Bring your images to life with actions including, high key lighting, film grain, exposure correction, art ink sketch and retro seasons among others.
Tap into your artistic side and create beautiful works of watercolor art from your photos in the easiest possible way with Watercolor.
Make your own 3D maps with only one click! The action allows you to create new terrain and it comes with 30 different detailed elements, including a house, hospital, and lake that are all easy to edit too. This action is ideal for web graphics, infographics and presentations.
Give your photos a professional artistic look with ModernArt. A similar effect could take hours to finish, but with this action it can be done in under 1 minute!
This bestselling retouching actions set offers a variety of film and special effects to enhance your images! Enjoy experimenting with actions like Film Transparency, Environment Moscow, and Special Sin City.
---
20 Art-Inspired Photo Effects
Add professional lighting effects to your photos with little effort! Choose from 20 different color looks to alter your image with Soft Focus 2.
Mix it up with MixArt Sketch Painting action. This action offers graphic elements, effects and adjustment tools to easily customize and tweak the look of your photos.
Fractal is an advanced photo action that provides full layer control. You can move, rotate, scale, duplicate, and color layers to develop an eye-catching design.
Create an image that's out of this world with Cosmic. This action allows you to add stunning effects in seconds.
Generate artistic vintage designs from your photos the easy way! Vintage uses charcoal and watercolor scans to create an organic textured effect, and the layers are organised and color coded to increase workflow ease.
Use Fearless to add rain and lightning effects to your photo and a spark of excitement to your work.
Create highly detailed colorful dust artwork from your photos using Dust Photoshop action. You can also create photo collages by placing images inside the dust.
Creative Retouch is a top trending action that will help make your pictures pop.
Illuminate your image with Sparkler. This action allows you to change sparkler and light glow colors, add a ground glow underneath your sparkler, and convert your day photos into night photos.
Enhance your photo with 60 premium matte duotone photo effects. With this easy-to-use action, it only takes 1 click to achieve stunning results.
Use Geometric Haze to experiment with different shapes and transform your images into an atmospheric scene with a complex layering of geometric shapes. The best results are obtained with high resolution pictures.
Create flaming hot designs from your photos with this top trending action! Every visual element is layered giving you great creative control, and every time you run the action you get a unique result.
Create artistic charcoal designs from your photo easily! This action offers 5 different charcoal styles and high resolution charcoal brushes.
Glitch is another top trending action. It includes 8 different glitch Photoshop actions and 30 color effects.
Elementary to use, this action produces vibrant special effects with just a few clicks!
Coat your photos in liquid gold! This action provides full control. Every layer is color coded and named appropriately to create an organized working environment for you. If only alchemy was this easy!
Create highly detailed realistic hand drawn effects from your photos. Simply brush over the parts of your photo that you want to transform, click play on the action and the rest is history.
Light Runner uses advanced Photoshop techniques to trace contours within your photo and add awesome glow effects with one click. Everything remains layered so you can easily tweak the look of your design and add more effects.
Add a fire effect to any image easily with this Photoshop action!
Add amazing light effects to your photo with this easy-to-use action. You can place the light source where you want and change the color. It offers layer flexibility and 10 different color options to choose from to produce a variety of Legendary looks.
---
10 Best Text Effects
This graphic resource offers 10 different styles to play with. Apply it to simple text, shapes and vector logos to create a great poster, flyer, or website banner with a vintage touch.
Vintage Letterpress offers 22 different actions to add realistic printing effects to your images. It has 11 different texture types including wood, canvas, and paper, and it works on text, vectors and rasters.
Go back in time and give your text or logo that 80's look in seconds! 80's Style Text Mockups offer 10 rad text effects to choose from.
Take your text to the next level with Dimensions 3D Generator. It includes 9 directions, 10 depths, 6 styles, 2 types of shadows, and works with any color, text, shape, and image. There are endless options to elevate your design!
Stitched Leather is a unique Photoshop action for styling texts, vector shapes and raster shapes.
With Electric Glowing Effect you can choose from 9 glowing effect actions to apply to any of your own fonts or objects.
Neon Styles Bundle is a trending text action. With 32 neon styles and 12 layouts, these neon signs are fun and easy to customize!
This Photoshop action is 'chalk-full' of design options. It offers 12 chalkboard texts and 12 fully layered PSDs. You can easily modify text colors and patterns too.
Use VHS – RGB Glitch to create stunning VHS text effects on your text, logo and shapes. This template is extremely easy to use. Simply paste your text, logo, or shape inside the smart object and choose one of the 8 effects available.
With Sketch Generator you can add realistic effects to your text and play around with different border options and fill colors to enhance your images.
---
10 Animated GIF Actions
Animated Smoke action allows you to add a realistic smoke effect to your photos and bring your images to life. It works with every photo and contains 10 different color options.
…Where there's smoke, there's fire. This animated action adds flames to your file for a smoking hot effect!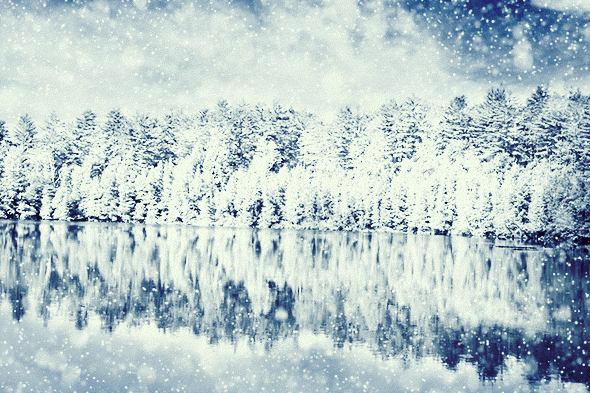 If you want to cool it down a bit, use GIF Animated Snow to create the perfect winter scene or snow storm.
…Or this Frozen Ice GIF Animated action.
Animated Glitch generates a video sequence of animated glitch effects from your photos, logo or artwork. The effects are packed in clips and are easy to edit!
Animate easily with Animated Parallax Tool Kit. This action adds awesome animated effects that make your images come to life!

This animated action really packs a punch of light and color into your image. GIF Animated Shock Wave lets you add highly advanced effects in minutes.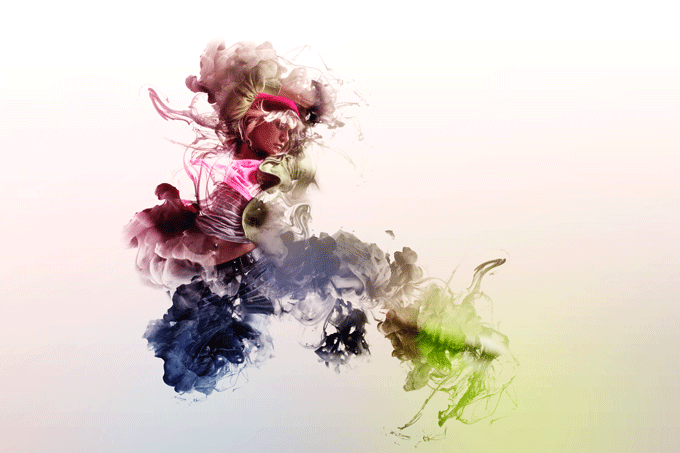 Captivating and ethereal, the Animated Gif Ephemera Photoshop action adds billowing clouds of colorful smoke that project from your image.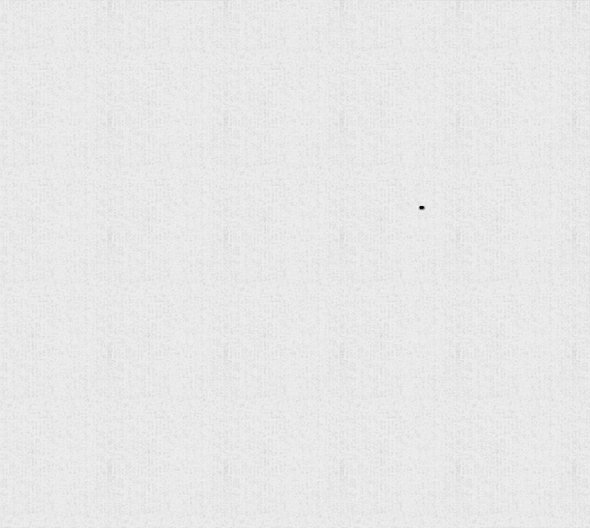 Add an artistic animated element to your image with GIF Animated Watercolor and Ink. This action offers 40 types of ink, 20 color effects and 2 types of animation.
Logo Sketchy turns any logo into a beautiful & realistic sketch with one click. It's perfect for presentations and mock ups.
---
Bonus: 5 Photo Effect Actions from Envato Elements
All available with an Envato Elements subscription. 
Add a high definition stormy scene effect to your photo with this easy-to-use action.
Space Photoshop Effect is a Photoshop action that will add professional cosmic effects to make out-of-this-world images.
Transform your photo in minutes with Circles Photoshop action.
This extremely awesome Photoshop action allows your to enhance your images easily.
Conceptum adds a professional technical sketch look with 3D elements in one minute. It produces a highly detailed result that is easy to customize and improve. It's perfect for objects such as cars, bikes, aircrafts, gadgets, and instruments.
---
Browse all Photoshop actions on Graphicriver.
---