If we have learnt anything from The Good Place, Netflix's terrific comedy on moral philosophy and the afterlife, it's that there's no simple journey towards doing the right thing. But regardless of this, we should always try.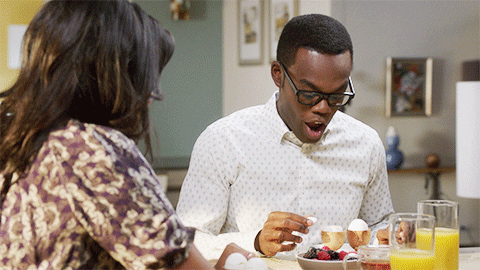 It's a sentiment that sits at the heart of Envato's values, especially that of "when the community succeeds, we succeed." The definition of community is deliberately broad and includes Envato's paying customers, creative authors and all current and potential employees. It also extends to includes the communities of practice around the world in which Envato, either directly or through the people who represent it, has a presence.
A commitment to corporate responsibility
While the benefits of sponsorship for companies are well recognised, for Envato it's in our DNA, part of our founding principles of working with a positive purpose and making the right decision as opposed to the profitable decision. This includes partnering with industry groups, not-for-profits and tech communities of all sizes, targeting those who have similar priorities to our own.
Rallying for Ruby
Envato's flagship partnership in recent years has been with RubyConf, Australia's peak annual gathering of the Ruby development community. "We've sponsored the conference since 2012, and will continue to remain involved as we see it as a solid pillar to support the Ruby development community," says Claire March who helps lead Envato's sponsorship program. "It helps ensure the growth and success of Australia's Ruby community but also to increase the scope of people Envato may one day need to draw on from a recruitment perspective."
"When we assess what events or organisations we want to partner with, our first priority is to find a group or organisation that are strongly aligned with our values and social impact ambitions," continues March.
"Being an active part of the local tech community is something we feel strongly about, and partnerships like the one with RubyConf help ensure we have a presence in our local market, can boost our employee branding for recruitment and also support local diversity and inclusion initiatives."
Sponsorship for social inclusion
The company's involvement with developer advocacy group Code Like a Girl is one such venture.
"Over the last 18 months, our relationship with Code has grown stronger and stronger, and that's only for the better as we aim to address the gender gap in tech," states Brent Thomson, who works in Envato's Talent Acquisition department.
"Envato has had a great response to our partnership with Code! We even have staff members that are part of the Code gang and spend numerous hours outside of work supporting the program. We've been involved in most of their events, getting involved in workshops and providing career advice to their attendees."
"We definitely value our sponsorship of the group and feel that the support from both parties has been invaluable. We're passionate about the work Code is doing and it's been a match made in heaven, coming together to work on an issue we both care deeply about," concluded Thomson.
In a similar vein, the company also put its support behind the annual GoGirl Go4IT event which Claire March said was "….definitely in line with our ethos, of doing good inside the communities in which we operate, and encouraging more women into the tech sector.:"
The art of being a good host
While Envato often sponsors external organisations and events, sometimes the biggest help is simply being a good host. Julian Doherty started the Elixir Melbourne group three years ago for fellow Elixir-focussed developers, and these meetups often happen after hours – with pizza! – in Envato's Melbourne HQ.
"At the start it was pretty small, but now we get up to 30 or 40 people each time, and sometimes more than 100 when we do introduction nights," says Doherty.
"People certainly see the meetup as a starting point in their journey to being part of the wider Elixir community here in Melbourne."
And Doherty says that interest in Elixir as a programming language is only growing. "It's starting to take off, a lot of companies likes us are seeing real value in using it solve a certain class of problems. It also works very smoothly with other languages like Ruby, working in parallel and helping you scale your work up quickly as required. It's becoming very popular, and there are some startups I know of that are using it for everything."
"So it's great that we're in a position at Envato to be able to support this growing community in some shape or form."
Be like Chidi
On The Good Place, Chidi, the indecisive academic soulmate of the show, is forever trying to explain the ins and outs of moral philosophy to the rest of the group. In attempting to explain utilitarianism to the other characters, Chidi notes that "…the correct choice is the one that causes the most good or pleasure." While the extremes of this position are plain to see, a focus on doing good and supporting the positive elements of Victoria's tech community has helped Envato have a positive influence in many areas of focus, be it development talent or diversity and inclusion.
Have a partnership idea you would like to recommend? Get in touch here.